Rev. Joel Samuelson
Senior Pastor
Pastor Joel became the senior pastor at House of Prayer in 2021 after serving as the Associate Pastor throughout his career. He is passionate about sharing the Good News of Jesus Christ with people. He believes that people need to come to church, not to prove their faithfulness, but so they can continue to be reminded how faithful God continues to be in their lives. He enjoys working with youth of all ages and sharing his faith with them. 
Pastor Joel graduated from New London-Spicer High School, Gustavus Adolphus College, and Luther Theological Seminary. His greatest joy in life is being married to his wife Amanda, and being a dad to his daughters Dakota and Eden, and his son Jonah. Pastor Joel has always seen House of Prayer as a church with a "small-town feeling" where everyone cares about each other. One hobby he particularly enjoys is fishing!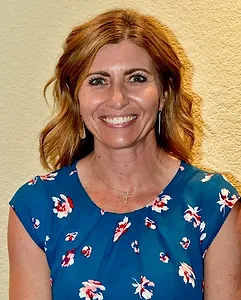 Michelle Hintz
Minister of Dicipleship 
Michelle grew up in Bismarck, ND and has been a member of House of Prayer since 1990. She and her husband Kadon have three children: Parker, Owen and Hannah.  Michelle enjoys the outdoors and likes to run, bike, snowshoe, hike, and travel. She also spends a lot of time watching her kids play their sports.  Michelle served as the leader of the children's ministry program at House of Prayer from 2015 to 2021 and helped grow the program to record numbers. In her current role, she serves the members of House of Prayer and the community through faith outreach and collaboration.  Michelle believes that it is such a gift to be able to support others on their faith journey.
President: Chris Reinicke
Vice President: Kadon Hintz           
Secretary: Colleen Nelson
Treasurer: Keith Zhorela
Council Committees:
Mutual Ministry: Amy Erickson & Alex Roeder
Stewardship: Kadon Hintz & Colleen Nelson
Building & Maintenance: Luke Ingemansen & Reinie Kembel
Personal Relations: Chris Reinicke & Dana Hager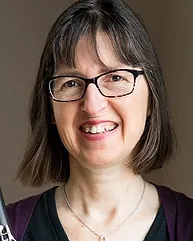 Rhonda Gowen
Director of Music Ministry
Joined Fall 1998
Rhonda is the Organist and Keyboard Musician at House of Prayer. She is also an active clarinetist and a piano teacher at the University of Mary. When it comes to free time, she likes to make bread for her husband Dennis and their three children. They are grown now so they eat more! Rhonda gets a kick out of the faithful members of Chancel Choir who know what service to the Body of Christ is and dish it with a smile.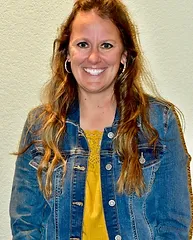 Phobe Frye
Director of Children's Ministry
Joined January 2022
Phobe Frye is the director of the Leap Ahead Preschool housed at the House of Prayer. She enjoys getting to know the kids and their families through her position with HOP, and she is most excited about helping the families and kids learn and grow in their faith.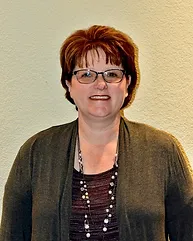 Tracie Emineth
Senior High Youth Coordinator
Joined Fall 2013
Tracie is originally from Center, ND.  She attended college at MSUM-Moorhead and graduated with a Bachelor's Degree in Elementary Education. Tracie and her husband Roger have been married for 25 years and they have two grown children, Kaylee and Bryce.  For over 20 years Tracie worked as a store manager for Pier 1 Imports and is currently a Customer Service Representative for Vallen Distribution. Outside of work, she enjoys traveling, spending time at the lake, and reading a good book.
Tracie has been involved with House of Prayer for many years including being the Sunday School Coordinator, a Confirmation Group Guide, and currently the Senior High Youth Coordinator.  She loves the energy of the kids and strives to make Sr. High Youth a fun and comfortable place to talk about the events and stressors of being a teenager in today's crazy world and how God can be a part of that journey.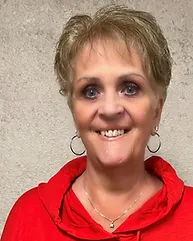 VeraLyn Weber
Administrative Coordinator
Joined Spring 2014
Vera grew up in Mandan and graduated from Mandan High School.  She has worked in various office settings throughout her career.  Since joining the House of Prayer staff, she feels like she has found her calling.  What she enjoys most about her time with the church is the people she has met and the new "family" she has gained. Vera is mom to three kids and grandma to four grandsons who she calls her "babies"!  She keeps busy attending their sporting events throughout the year.  Vera is the voice that normally greets you when you call our church, and quite likely the first to say "hello" when you stop by for a visit during the week.